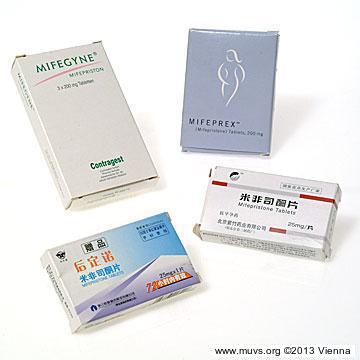 Pharmaceutical drugs
For example, in 1743 the British King George II granted a patent to a Dr. John Hooper of Reading, England for the manufacture of abortion pills that were intended "for young women, when afflicted with what is commonly referred to as the irregularities".
Many pharmacists, doctors and members of other professions peddled 'Female Pills'' 'Pilules pour dames' or 'Ladies' Friends', all of which were supposed to do the same thing: to overcome 'menstrual irregularities'.Some of these products really did contain active pharmaceutical compounds, although they may only have been effective against stomach ache. Others were nothing more than a mixture of flour and milk powder, but the advertising talked about "thousands of thank you letters" from happy users as well as academic recognition and scientific proof in domestic and foreign universities.
The modern history of medical abortion begins in the 1960s.