Projects & initiatives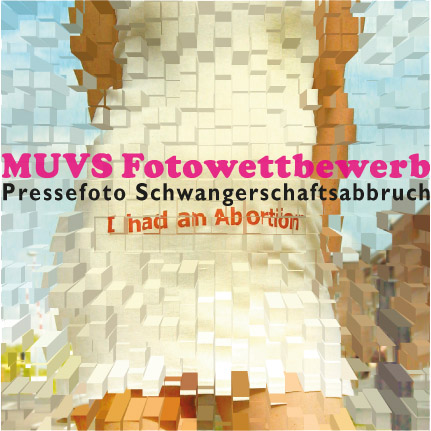 MUVS Photography Competition: Stock Photos on Abortion
MUVS Vienna is reaching out to obtain photographs that illustrate the critical situation of a woman with an unwanted pregnancy in a realistic way. Photographers are invited to grapple with the difficult topic of unwanted pregnancy and abortion in a creative way.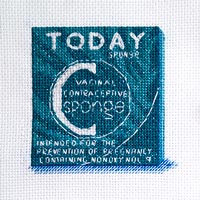 Embroidered samplers: virtual special exhibit
The US artist Katrina Majkut breaks with the classically feminine connotation in her cross-stitch works. Rather than leaves and flowers, lambs and clouds, she embroiders condoms and packages of birth-control pills, IUDs and pregnancy tests. The results are disturbing and revealing.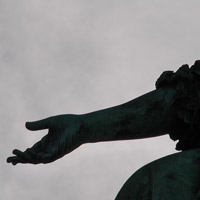 Documentary 'The Long Arm of the Empress'
Just in time for the 5-year anniversary of the Museum for Contraception and Abortion in spring 2012, Susanne Riegler's documentary 'The Long Arm of the Empress' was finished. The title refers to Maria Theresia's criminal code Constitutio Criminalis Theresiana fron 1768, which put the death penalty on abortion.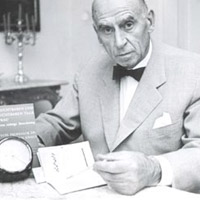 Document archive Hermann Hubert Knaus
Hermann Hubert Knaus (born 1892 in St. Veit, died 1970 in Graz) was and Austrian gynecologist and scientist of international importance.
PProf. Knaus' most significant contribution was the clarification of the fertilization of the female egg cell, the fertilization ability of the male sperm cell, and the constant period between the ovulation and the following menstruation. This way it became possible to more or less reliably calculate the 'safe' and 'unsafe' days of the female cycle.
MUVS sets an example for the museum fair in Cologne in 2011
Four exemplary newly opened or rebuilt museums in Europe were presented to the about 4000 visitors of the museum fair Exponatec in Cologne in 2011. Our director DDr. Christian Fiala spoke about the 'way from heteronomy to self-determiniation'. Exponatec takes place every two years as an international fair for museums, conservation, and cultural heritage.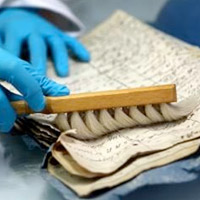 Preserving cultural heritage
Our objects find their way into our collection in more or less ideal conditions – they are rarely newly produced. Depending on material, age and intended use different damages occur:
The stabilization and conservation of our collection objects should prevent further damages. Gentle bonding and other 'repairs' preserve the objects, as to allow visitors to see them as 'witnesses of the past' rather than irrelevant 'old junk'.