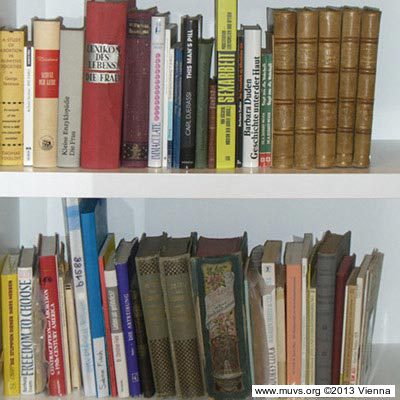 Literary Quotes
Contraception and abortion are part of everyday life and have therefore provided stirring material for authors, painters, sculptors, musicians and other artists to work with throughout time. Writers ranging from Brecht to Zweig have concerned themselves with the drama of unwanted fertility and contemporary authors continue to do so.
None of this work makes for light fare. Whether in a suspense novel or in a poem, a theater piece or a social novel - the fact is that unwanted pregnancy usually leads to tragic results. The quotations here to be found are eminently readable due to the profound truth of what they describe. Nothing remains unspoken or falls prey to being romanticized. At one time in our culture, unwanted pregnancies lead to the social and often physical demise of women - and it still does in some parts of the world.
A small selection of German language quotations can be read or heard at the Museum of Contraception and Abortion, or downloaded at our homepage. Any recommendations as to pertinent sources in German as well as other languages would be greatly appreciated.
The literary works in our collection give authentic reports about crises and dramas in respect to contraception and abortion. In other words, if the knowledge of an author does not stem from their own familial or contemporary experience, but rather has been acquired to serve as 'background' for a suspenseful novel or crime thriller, the book has not been included in our holdings.